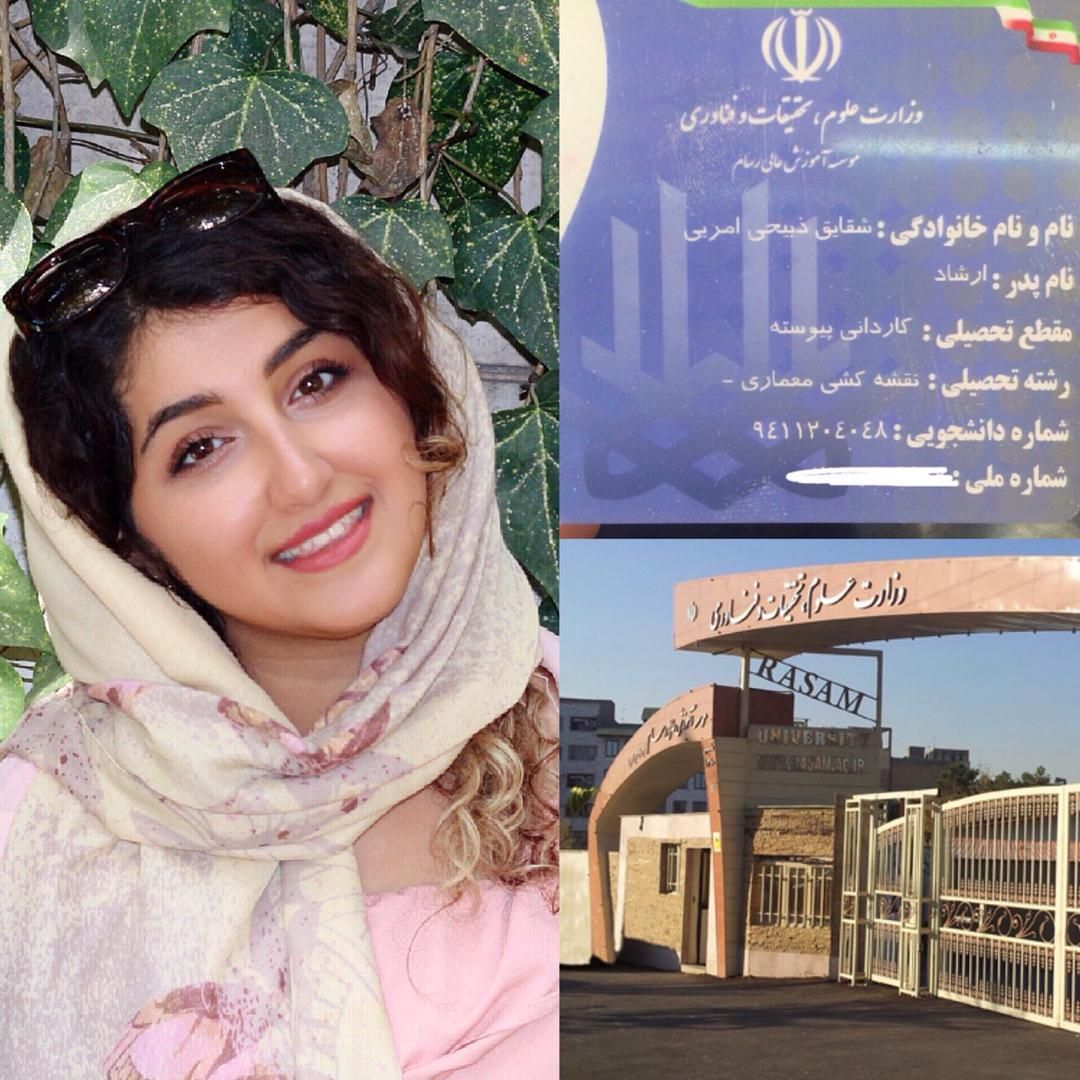 Tavaana (twitter), September 15, 2018. –
Sheqayeq Dhabihi (شقایق ذبیحی), a Bahai from Karaj who has completed her Intermediate year in Architecture at the non-profit Rasam University in Karaj, applied to receive the Diploma. However she was summoned to the offices of the national Educational Assessments Bureau, and told that, because of her Bahai beliefs, she could not be awarded the Diploma and would not be allowed to continue her studies.
Older items can be found in the archive, here. Even older news is here.